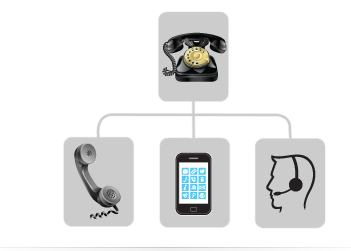 Customer win-back
One of the many processes which our telemarketing team undertakes is the process of customer win- back. A lead or a customer lost is revenue lost. We value each and every lead/prospect/client as a source of revenue. This is one of the key pillars of the customer win- back process.
You can give us a list of your clients whom you may have lost for any reasons, and we will work towards getting them back in the bag, pronto. With various tactics used to generate lost interest, we will strive to achieve this for you. Since we focus of customized solutions, we will be able to break through easily, in an effective manner.
Once a customer comes in through the customer win- back process, it is guaranteed that they will be a faithful user of your services, since it does require a certain level of effort to convince them. We have mastered the art and you can benefit immensely from it. Call us know to get in touch with our experts and see how you can multiply your revenue generator stream.
Insight is the understanding of a specific cause for Global Digital Market View all Insights